Malcolm Hamilton
Malcolm Hamilton is the wise old owl of Shieldinch. Born and bred in the area, he is devoted to Shieldinch and has a wealth of knowledge on its history.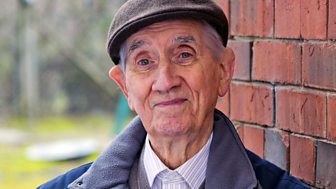 He's a family man and proud of all his girls. He loves Eileen and granddaughter Joanne but there's a special place in his heart for Gina and eldest granddaughter Ruth - perhaps they appeal to Malcolm's strong sense of fairness.
Malcolm is getting older and it's something that astonished him. He can't believe the years have gone so fast and that he's not the strong young man he still feels like inside. Sometimes Malcolm is guilty of not realising his limits and putting himself into danger. And now he's been diagnosed with vascular dementia his fragility is more obvious than ever.
And, worse still, thanks to daughter Gina's poor judgement, Malcolm's been left penniless after her fake fiancé, Greg, stole his life savings.
He spent most of his adult life married to Gina and Eileen's mother, Rose. Completely devoted to her he was bereft after her death. It was years before Shirley turned his head and he suffered the pain of unrequited love when she married George.
When Liz Buchanan came into Malcolm's life as Gina's mother in law he thought she was a bit daft and grand but love soon blossomed between them. Malcolm thinks he's lucky to have another chance at love and he's making the most of it.
Malcolm's ailing health is a cause for concern for his friends and family and he often feels fussed over. A proud man, Malcolm doesn't like feeling vulnerable but, in new carer Ellie, he's found someone who treats him with respect.
Johnny Beattie
Johnny plays Malcolm Hamilton in River City