Mike Tucker
Bad vibes just seem to follow Mike around.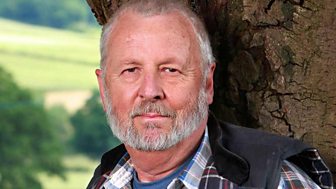 | Fact title | Fact data |
| --- | --- |
| Played by: | Terry Molloy |
| Born: | 1 December 1949 |
| Status: | |
| Lives in: | Birmingham |
He has suffered bankruptcy, depression, the loss of an eye, the loss of his first wife and being knocked down by a car, and all this for a man whose disposition was not of the sunniest in the first place.
However he's battled on, moving forward with his milk round and taking comfort over the years from his son Roy and daughter Brenda.
Mike's family circle grew with Roy's wife Hayley, who took over the care of Betty's chickens and provided him with a second granddaughter, Abbie. And then there's Vicky. Mike couldn't believe his luck when he met this fun-loving livewire, and they were married before he'd had time to catch his breath.
Mike was taken aback at the prospect of becoming a father again in his sixties, and devastated when tests showed the baby would have Down's syndrome. But after an enormous stuggle, he eventually came to terms with the idea. And when Bethany was born, he was besotted.
Mike, Vicky and Bethany have moved from Ambridge to Birmingham, but Mike still feels the pull of home.
I don't know what you see in me Vicky, I really don't ...

Mike Tucker
Likes - Ballroom dancing, a pint at The Bull
Dislikes - Fancy food
Highs - Finding love the second time around, and Bethany's birth
Lows - Losing an eye in an accident, the death of wife Betty in 2005
Key relationships
Ed Grundy (former colleague) - Ed supplied the milk which Mike used to sell
Neil Carter (Friend of many years)
Terry Molloy
Terry was born in 1947 into a Tyneside theatrical family and attended various boarding schools from the age of 5 to 18. His father was a Wing Commander in the RAF.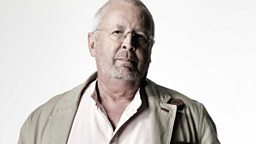 After studying Music & Drama at Liverpool in the mid 1960s - though actually spending most of the three years playing in a soul band, appearing occasionally at The Cavern Club - Terry started, like many actors, in repertory theatre. He has had parts ranging from Mr Toad in Toad of Toad Hall to Arturo Ui in The Resistible Rise of Arturo Ui, as well as touring with a number of companies like the Prospect Theatre Co and the 1977 National Tour of Godspell.
Terry has done a substantial amount of television drama, including series of The Bill, EastEnders, Bergerac, Oliver Twist, Tales of Sherwood, Heartbeat, Radio Phoenix and Dangerfield.
He was also a member of the "hit squad" in four series of Beadle's About, but is best known to Doctor Who fans as Davros, creator of the Daleks. He played the Doctor's nemesis from 1983, a part he has recreated over twelve times on TV, stage and audio CDs since.
His feature film credits include Chasing the Deer and Truly, Madly, Deeply.
On radio, Terry has appeared in more than 500 plays as well as poetry and prose programmes. He has recorded an infinite number of commercial voice-overs, corporate videos and films, as well as narrating TV programmes like They Who Dare, and post-dubbing others, such as The Bible, Catherine Cookson, and Dalziel & Pascoe.
In 1981 he won the Pye (now the Sony) Radio Award for Best Actor for his portrayal of Boko in Ron Hutchinson's play Risky City for BBC Radio 3. In 1992 his performance as Pablo Picasso helped BBC Radio 4 scoop the coveted Gold Medal in the New York Radio Festival for Guernica.
It was in 1973 that Terry was asked to take on the role of Mike Tucker in The Archers – "the Milkman from Hell" he says – and he has played the part ever since.
Terry was also the inspiration and driving force behind the formation of The Archers fan club, Archers Addicts. He toured with the Archers Addicts' theatre production Murder at Ambridge Hall, which played to great acclaim at 56 venues throughout Britain. He also appeared in the Voices from Ambridge revue Come Rain, Come Shine, as well as helping to organize many of The Archers' themed sea cruises.
Terry's son Philip is also a regular in The Archers; he plays William Grundy.
More recently Terry has appeared in Casualty, Hollyoaks, Doctors, and the CBBC programme Byker Grove. He's had guest appearances in Harry Hills's TV Burp as well as reviving his role as Davros on a number of Doctor Who audio CDs.
In between work commitments Terry devises acting workshops and radio drama masterclasses for amateur and professional drama students. There is little time for leisure but when there is, Terry likes to "hack about on the internet", read, listen to the radio or watch TV, fail to keep fit, help his wife Victoria in the garden and walk their three dogs on the beaches near where they live in North Norfolk.
Archers highlights
Mike's mental breakdown after losing his eye. And for the same reason, the death of Betty. Both stories extended the character's emotional breadth, were wonderfully written, and involved my favourite Archers actor and my wife of 34 years – Pamela Craig as Betty.
More recently I enjoyed the potential for comedy and pathos in Mike's character, especially in his search for luurve!
Terry's view of Mike Tucker
Mike is a relentlessly honest son of the soil who tolerates fools with no gladness whatsoever and usually only opens his mouth to change feet.
Favourite
Actor - Leonard Rossiter: his comic timing was impeccable and his characters so beautifully detailed and real, be it Rigsby on television in Rising Damp or the Hitleresque gangster Arturo Ui in The Resistable Rise of Arturo Ui'. My hero!
Book - When We Were Very Young and Now We Are Six by A A Milne – an evocation of a time now gone, and such strong memories of my childhood and a time of innocence.
Film - Zulu with Michael Caine & Stanley Baker. A right rollicking adventure that I love to come back to time and again for pure relaxation, with a great cast and a lovely sense of time and place and character.