Lennart Kollberg
Lennart Kollberg is most often described as a sensualist; he loves food, loves his beautiful wife.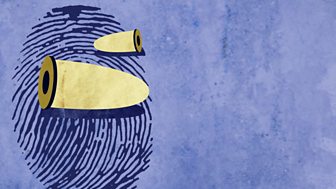 He is a family man who is as happy at home as Martin Beck is unhappy. Outwardly fat and jovial, he is often underestimated.
For a heavy man he is surprisingly athletic. He is also compassionate, bright, an excellent policeman and Beck's best friend. Beck is at his best when working with Kollberg; he is the one Beck relies on to ask the right questions.
Having once shot someone dead by accident, Kollberg refuses to carry a gun. He grows increasingly disenchanted with life as a policeman as the series goes on
Actor - Neil Pearson
Neil first came to prominence with the roles of Dave in the award-winning sitcom Drop the Dead Donkey and Tony Clark in the BBC's Between The Lines. Since then he's been a regular of British theatre, television, and film, including roles in Bridget Jones's Diary and Fever Pitch, on stage in Stoppard's Arcadia at the Duke of York's Theatre and as Brian in Brian Gulliver's Travels on Radio Four. Neil is currently starring as Alistair Gillespie in ITV's Monroe.