Dimitri Levendis
Dimitri is ex SBS and has been recruited to Section D for his specific skills in the connection between piracy and terrorism.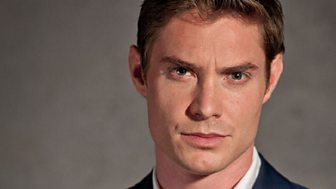 Dimitri's approach to being a spy is much more relaxed than Lucas', although he's consistently brilliant at his job, he just likes to enjoy himself. He's funny and warm. Dimitri's laid back approach often rattles Lucas and Harry, but he consistently delivers the goods.
Max Brown
Max was born in Ilkley, Yorkshire. He first appeared on our screens in Grange Hill (2001). He has gone onto appear in many popular TV shows, including Heartbeat, Mistresses, Foyle's War and The Tudors. He's also been seen in films including Turistas and Daylight Robbery. Recently he played the role of Wagner in Flutter, a British independent comedy.