Lord David Cecil Burghley
After schooling at Eton and Le Rosey, Switzerland, Lord Burghley went up to Magdalene College, Cambridge, and although he failed to win a blue in his freshman year he competed in the 110 metre hurdles at the 1924 Olympics as a 19-year-old.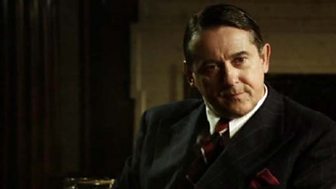 Burghley was Britain's leading all-round hurdler and was also an outstanding relay runner on the flat. At one time, he was the British record holder in all three hurdle events and the 4×400 metre relay. In the high hurdles he was the first Britain to break the 15-seconds barrier, won three AAA titles, competed in three Olympic Games and was a gold medalist at the 1930 Empire Games.
In 1927, his final year at Magdalene College, Cambridge, he amazed colleagues by sprinting around the Great Court at Trinity College in the time it took the college clock to toll 12 o'clock, inspiring the scene in the film Chariots of Fire (whose character Lord Andrew Lindsay is based upon Burghley).
Lord Burghley and his committee organised and ran the 1948 Games with military precision and the Games became known as the Make do and Mend Olympics as Burghley begged and borrowed from anywhere possible. The Games made a profit and were considered a huge success.
Adrian Lukis
Adrian trained at Drama Studio London. He is best known for appearances in The Bill, Judge John Deed, Peak Practice, Pride and Prejudice, Back Home, Down to Earth, Miss Marple and Prime Suspect.