Dexter Hartman
Determined, strong-willed and head-strong, Dexter's a straight-talking realist who lives by his own moral code.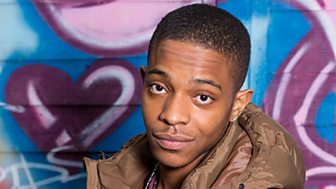 | Fact title | Fact data |
| --- | --- |
| First appearance: | 7th January 2013 |
| Last appearance: | 2nd January 2014 |
Growing up without a dad has made Dexter quite self-reliant - and more than a little crafty. He doesn't like to dwell on the bad and certainly doesn't have time for self-pity.
Dexter's inherited his mum's easy-going outlook, but like her, he won't suffer fools. Get on the right side of him though and you'll find him friendly, good-humoured - and just a little bit mischievous...
Played by Khali Best
Khali goes behind the scenes to discover how the cast and crew got where they are today.