Anthony Snaith
Anthony Snaith is the ultimate politician.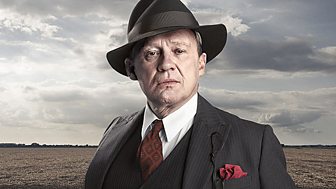 Motivated by the desire to do good and to set his mark on Yorkshire, he moves his pieces like an expert tactician, sweeping poverty and ruin off the face of the Riding and bringing order where once chaos reigned. So what if he makes a bit of money into the bargain that enables him to live the life he dreamed off as a boy growing up in the Kingsport slums? Where's the harm? It's not as if it's corrupt, is it now? Snaith will always be sure to keep his hands clean...
Peter Firth
Peter Firth was born in Bradford, close to where South Riding is set. He played the role of Alan Strang in the first stage production of Peter Shaffer's Equus, performed in both the UK and on Broadway. He was nominated for a Tony Award for his stage performance and for his role in the film he received a Golden Globe and was nominated for an Oscar. He is widely recognised for his role of Harry in Spooks. His numerous television and film credits include The Battle for Rome, The Greatest Game Ever Played, Hawking and Pearl Harbour.