Oliver Sterling
A member of the huntin' shootin' fishin' brigade, this ex-army gentleman farmer hasn't let the ban dampen his enthusiasm for riding to hounds.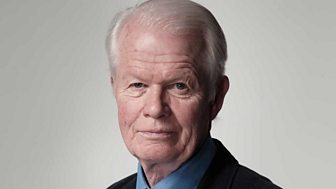 | Fact title | Fact data |
| --- | --- |
| Played by: | Michael Cochrane |
| Status: | |
| Occupation: | Hotelier (retired farmer) |
| Lives at: | Grange Farm |
| Co-owns: | Grey Gables (with wife Caroline) |
There's nothing he loves more than a crisp morning with the stirrup cup and some like-minded company.
First among these is his wife Caroline. Together they enjoy most rural pursuits, and much as she teases him about retirement, he loves a new challenge. He replaced his hobby herd of beef cattle with a small dairy enterprise supplying a local milk round, and then launched a cheese, Sterling Gold.
After he and Caroline bought Grey Gables hotel, Oliver bravely entrusted his farm and herd to protegé Ed Grundy, making the former herd mangaer a tenant farmer in his own right.
Splendid ride today

Oliver Sterling
Likes - Horses, dogs, the country, young people (he's a former foster carer and responsible for Ed Grundy's salvation)
Dislikes - Hunt saboteurs, political correctness
Highs - His wedding to Caroline in 2006
Lows - Ed Grundy's drink and drugs problems
Michael Cochrane
Michael was born in Brighton and educated at Cranleigh School. He entered the acting profession in 1967 at the Alhambra Theatre, Bradford in An Ideal Husband by Oscar Wilde. There followed years in rep around the country before he joined the Radio Drama Company at the BBC in the early seventies.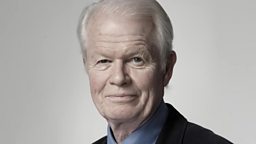 He has appeared in numerous series, serials, plays, sitcoms and drama-documentaries on both television and radio. A recent appearance in the theatre, in which he works often, was in Afghanistan – The Great Game, at the Tricycle Theatre in London.
TV appearances have included Sharpe and Criminal Justice, and Law and Order.
He and his wife, actress Belinda Carroll, live in the country on the Surrey/Sussex border.
Other career highlights
Wings for BBC television in 1976/7. Others are working on The Two Ronnies and Sharpe, and playing Goering in The Nuremburg Trial at the Tricycle Theatre in 1996
Archers highlights
Working with so many different and wonderful actors. And the fostering storyline was beautifully written.
Michael's thoughts on Oliver Sterling
The world is running away from Oliver – but he does his best to catch up.
Favourite
Actor - Bernard Cribbins: always truthful and always funny
Book - The AA Guide To Discovering Britain
Film - Richard III: Laurence Olivier excels as the best villain ever