Kurt Wallander
Kurt Wallander has been serving with the Ystad police for over twenty five years. He moved to Ystad with his young family after he was stabbed whilst on duty in Malmö.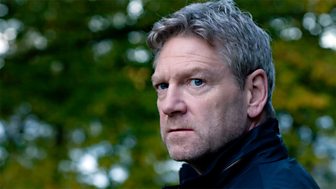 | Fact title | Fact data |
| --- | --- |
| Marital Status | Single |
| Qualities | Integrity, intelligence, compassion, determination |
| Flaws | Reluctance to talk, solitariness, single-mindedness, drink |
Wallander's wife, Inga, left him for another man several years ago, and since the death of his father, his only family has been his daughter, Linda. Linda recently married without Wallander's knowledge and they haven't spoken since.
You can't do what I do, you can't see the things I see, and not end up like this.

Kurt
At the moment, Kurt is together with Vanja, a woman he met on a case, and they've decided to move to a new place: an old farmhouse in the countryside outside Ystad. Kurt has always dreamed of buying a place by the sea, getting a dog, and settling down.
Wallander is a man who is consumed by his job: occasionally, he considers resigning and getting away, but being a policeman is the only thing he's ever been any good at, and he knows it.
He's an understanding and instinctive detective, who can't help but be moved and disturbed by the things he sees. Somewhere within him is a man who craves relationships and closeness, but as he gets older, he's begun to reconcile himself to the fact of his own loneliness and his inability to change.
Kurt's father was an artist, who only ever painted one thing: a scene of a forest, sometimes with a grouse painted in, sometimes without. Kurt sees his own career and life in the same way: he's fated always to do the same thing, sometimes with small variations, until he can't do it any more.
Kenneth Branagh
Kenneth Charles Branagh was born on 10 December 1960 in Belfast, Northern Ireland.  He moved with his family to Reading, England when he was nine.
With his nomination for Best Performance by an Actor in a Supporting Role, Branagh became the first person nominated for Academy Awards in five different categories.
He had previously been nominated for Best Performance by an Actor in a Lead Role (Henry V), Best Director (Henry V), Best Short Film - Live Action (Swan Song) and Best Writing, Screenplay Based on Material Previously Produced or Published (Hamlet) (from Internet Movie Database)