Thomas Chamberlain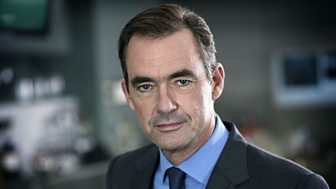 Characteristics
Charismatic, logical, shrewd
About Thomas
With a business-head and political nose Thomas only deals in facts. Protective of his and the Lyell Centre's reputation he's an astute smooth operator who knows better than to lose his cool in a crisis. Always strategic, he gives careful consideration before making the next tactical move.
Background
After doggedly working his way up the pathology ladder in the North West and then London, Thomas jumped at the chance of leading The Lyell Centre. His natural flair for networking and knowing the right people made him first-choice for head-hunters. But his social front hides an inner vulnerability.
Richard Lintern
RADA-trained stage and screen actor Richard starred in BBC Four's adaptation of Alan Furst's World War Two spy novel Spies of Warsaw, alongside David Tenant. Other television credits include BBC Two's The Shadow Line and White Heat as well as ITV dramas Endeavour and Lewis.
He has trod the boards at The Hampstead Theatre and the National Theatre, notably alongside Harriet Walter in Marianne Elliot's production of Women Beware Women. He also starred in the successful Royal Court Production of April de Angelis' play Jumpy alongside Tamsin Greig and Doon Mackichan.
Did you know?
Richard is a prominent voice-over artist. He narrated BAFTA-winning documentary Between Life and Death and natural history programme the Magic of The Big Blue for The Discovery Channel.
He was also the voice behind David Beckham's Gillette commercial.
When not in London, Richard regularly returns to Somerset where he was raised, and enjoys walking golden retriever Bella.