Leanne Wood
Leanne Wood is a Welsh Assembly Member as leader of Plaid Cymru, the Party of Wales.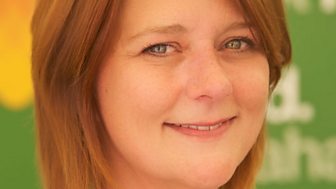 She has recently announced that she'll be giving up her Assembly seat to stand for a Constituency seat at the next election. She's a socialist, republican, environmentalist and feminist, and is waiting for the outcome of the Scottish referendum before deciding whether Wales should hold their own.
She's the first female leader of Plaid Cymru and the first party leader who's not fluent in Welsh, so expect some straight talking English on the panel this Wednesday.