Germany
Representing Germany are Cascada with Glorious.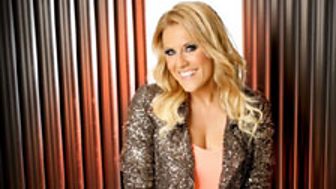 Front-woman Natalie Horler and her producers/writers Yann Peifer and Manuel Reuter have topped charts in more than 20 countries with their catalogue or catchy dance-pop songs. Collecting numerous awards throughout their career, they have established themselves as one of Europes top dance acts.
The wish to represent Germany at Eurovision came before we had a song

Natalie Horler
British-German singer and television presenter Natalie was born in Bonn, Germany. The daughter of David Horler, an acclaimed Jazz musician and arranger who worked with likes of Quincy Jones, Stan Getz and Tony Bennett, Natalie grew up around music, although she was more influenced by stars like Maria Carey and Whitney Houston. At the age of 18 she started singing professionally and recorded vocals on serveral dance tracks.
In 2004, through her studio work, she met Cologne-based producers Yann Peifer and Manuel Reuter who invited her to front their new project, Cascada. Within 18 months they found international fame with their huge debut hit Every Time We Touch. A smash in the US before the band even toured there, the song quickly caught on across the globe, followed by a multi-platinum selling album of the same title.
The trio had a hit in the UK in 2009 with Evacuate The Dancefloor debuting at number one in the official UK chart beating Michael Jackson's Man in the Mirror to the top spot in the week after his death.