Al Haskey
Al isn't what you would imagine as a typical GP.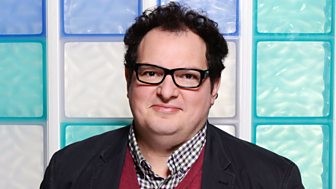 Lazy, sarcastic and a bit of a glutton, Al isn't what you'd imagine as a typical GP, and he wouldn't have it any other way!
If you accuse him of hypocrisy, he will happily agree – everyone makes their choices and he's happy with his. He is who he is, and you just have to lump it!
Al can't abide time wasters and anything that's too saccharine. Al has a side interest in inventions, something he's done since he was a kid and he's some way into creating a small blood pressure cuff with voice recognition.
Ian Midlane
Ian worked at Shakespeare's Globe and the RSC
His Grandfather was World Conker Champion 3 times.
His favourite TV show of all time is The West Wing
Before landing the role in Doctors, Ian has been in Wire In The Blood, Hunter, The Bill, Messiah IV, Manhunt, The Last Detective, Sarah Jane Adventures and My Dad's The Prime Minister.