Gary Walton
Gary is a PC in Sav's unit, a wise head and Sav's confidante.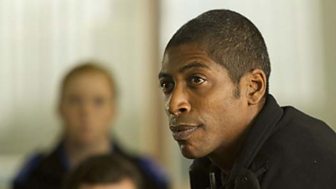 A family man with good judgment, Gary is always ready to offer a friendly word of advice. He's great at keeping the peace within the team.
Johann Myers
Johann has appeared on television in Death in Paradise, Black Mirror, Twenty Twelve, Luther, The Fixer, The Unloved, Demons, Casualty, Spooks: Code 9, Criminal Justice, Doctors, The Bill, State Of Play and EastEnders. He has also appeared in films Black Hawk Down, The Bank Job, Highbinders, and 24 7: Twenty Four Seven.