Fringe Ticket Information
Ticket Information for the 6 Music Festival Fringe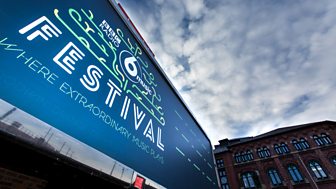 Tickets for the festival fringe are now all gone, but if you didn't manage to get one, don't worry! Keep listening to BBC Radio 6 Music for chances to win tickets to the main festival.
If you applied for tickets to the Festival Fringe, successful applicants will be notified by email by Friday February 14th.
Rules and regulations for BBC Radio 6 Music Festival Fringe ticket ballot
Registration for the 6 Music Festival ticket ballot closed at Midnght on Monday 10 February.
Only one application per person is permitted and we do not allow multiple applications using the same email address. If you share an email address with another person who has already registered you will need to use an alternative account.
Applications will only be accepted from your home address and we reserve the right to ask for proof of address before allowing admissions.
Tickets will be allocated randomly, but weighted as follows: 50% to Greater Manchester, 35% to Cheshire, Cumbria, Durham, East Riding of Yorkshire, Lancashire, Lincolnshire, Merseyside, North Yorkshire, Northumberland, South Yorkshire, Tyne & Wear and West Yorkshire, and 15% to the rest of the UK.
Checks to identify multiple entries will be undertaken both during registration and once the process has been completed. Entries which do not adhere to the rules and regulations will be removed from the ballot.
Tickets may not be sold, traded, or offered for sale; and may not be used as a prize or for any other promotional or trade purpose by any organisation except the BBC.
Only UK, Isle of Man and Channel Island residents can apply for tickets – overseas entries will not be considered.
You may register for tickets if you are under 16 and have the consent of your parents to do so, but if successful you must be accompanied to the event by a responsible adult (18 years and older). The minimum age is 12 to attend the event.
We will email you between Wednesday 13 February & Friday 15 February to tell you if you have been successful.
The BBC, its sub-contractors, subsidiaries and/or agencies cannot accept any responsibility whatsoever for any technical failure or malfunction or any other problem with any telephone network or line, system, server, provider or otherwise which may result in any email or application being lost or not properly registered or recorded.
The BBC does not accept any responsibility for late or lost applications. Proof of sending is not proof of receipt.
Entrants must supply full details as required and comply with all rules and regulations to be eligible for the ticket(s). No responsibility is accepted for ineligible applications, or applications made fraudulently.
The personal details you give us when entering the ballot will only be used by the BBC. Information will only be held for a maximum of one month following the event and be treated in accordance with the Data Protection Act 1998. Please visit the BBC's Privacy & Cookies Policy for more information.
The BBC reserves the right to cancel this event and ticket process at any stage, if deemed necessary in its opinion, and if circumstances arise outside of its control. Should the event be cancelled or line-up changed, the BBC is not liable for any loss of money or expenses incurred, including the cost of travel to the venue.
These rules are governed by the laws of England and Wales.
This event is administered by the BBC.
:: Full Fringe ticket terms and conditions 
If you are in doubt about any of this process, read answers to some Frequently Asked Questions