Throughout the UK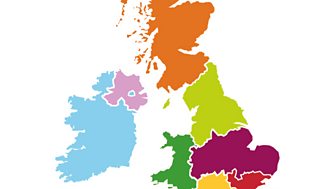 BBC Children in Need currently funds almost 100 individual Home-Start projects throughout the UK. These grants pay for a variety of play groups, activities, trips or events that directly benefit children throughout the UK - and they are run by volunteers who are recruited and trained by Home-Start.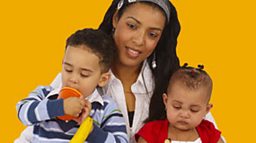 All volunteers are parents themselves, who offer their time to support other parents with under-fives who are struggling for whatever reason. It could be because of a disability in the family, illness, behavioural issues, addiction, domestic violence, financial concerns, bereavement or life in the Armed Forces. In many instances, the volunteer can make the difference between children being taken into care or continuing to live at home.
In 2010/11 3,818 children in the families being supported were subject to a Child Protection Plan. In that same year, 1,111 children were removed from a CPP after Home-Start became involved with the family.
The Clark family from Shrewsbury is one family who has benefitted. They had weekly visits from a volunteer called Evelyn, who was matched with them in 2010 and finished supporting them at Easter this year.
Twins Matthew and Isabelle (pictured above) had been born prematurely at 24 weeks. Weighing just 640 grams, they spent months in the Special Care Baby Unit at the Royal Shrewsbury Hospital. Once home, they were still fragile and tricky to care for. Matthew needed feeding through a tube into his stomach while Isabelle was difficult to wean onto solids.
Mum Tammy went back to work full-time as a radiographer when they were 15 months and that's when dad Alan needed support. Evelyn scheduled her visits to coincide with lunchtime so she could help out. Then, as the babies got stronger, Evelyn would take them out for a couple of hours so Alan could get on with household chores or get some much-needed rest.
Home-Start supported 35,910 families and 76,718 children in 2010/11 through home visits by its 16,889 volunteers.
Volunteer Co-ordinator Jane Lee said: "The children are both in good health and developing extremely well. The family has attended many of our trips and events which are funded by BBC Children in Need. There is no doubt that the money Home-Start Shrewsbury receives from Children in Need has made a huge difference to this family and has greatly benefited them all, not only in providing the trips but being able to support the family whilst attending such trips."
Dad Alan said: "Evelyn's visits have been very useful but now the children are starting to go to nursery. The trips and events have been invaluable as it's usually just a question of meeting up, getting on a coach and going. I would have found it very difficult to carry out such activities with the children on my own which would mean they missed out."