Elizabeth Pargetter
The lady of Lower Loxley took to her role like a duck to water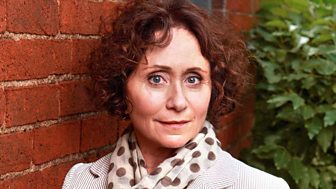 | Fact title | Fact data |
| --- | --- |
| Played by: | Alison Dowling |
| Born: | 21 April 1967 |
| Status: | Widow |
| Occupation: | Stately home owner/manager |
| Lives / works at: | Lower Loxley Hall |
Her quick mind and sound business sense ensure that the Hall runs like a well-oiled machine.
Elizabeth's practical side was the perfect grounding for her eccentric and slightly scatty husband Nigel, who tragically died in a fall on 2 January 2011.
As the family rallied round, devastated Elizabeth drew her precious twins close to her and dedicated herself to keeping Lower Loxley successful so that Freddie could eventually take it on.
All seemed to be going well, until an ill-judged affair with her (now former) right-hand man Roy Tucker...
Nigel would want us to keep going.

Elizabeth Pargetter
Likes - Turning a profit, being organised
Dislikes - Inefficiency, bureaucracy
Highs - Marrying Nigel, the birth of the twins
Lows - The death of her beloved Nigel, that affair
Alison on playing Elizabeth Pargetter
Considering what she got away with while growing up, she hasn't turned out too badly.
Alison Dowling
Alison was born in Malta but moved to the U.K when she was three. She grew up in London and attended the Barbara Speake Stage School working as a child performer in theatre, television and film. A few of her credits include Late Call, The Love School, Born and Bred, The Tommy Cooper Show and Grange Hill.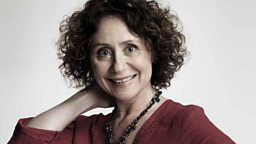 Films: Mahler, Tommy, Bugsy Malone, Remembrance and Quatermass, as well as stage productions such as The King and I, Once a Catholic, I and Albert and The Achurch Letters.
Alison was cast as Elizabeth Archer and joined the programme in 1984. It was her first job in radio drama, though she had been working consistently in voice-overs on radio since leaving school.
Alison was also part of another agricultural dynasty, Emmerdale Farm. She joined their cast at YTV in 1979 to play the character Jane Hardcastle, where she enjoyed a wonderful year in Yorkshire.
Her next destination was the USA when she joined The White Barn Theatre Company appearing in various productions whilst touring with them.
A job as a presenter for the childrens' show TX alongside Tony Slattery for Granada Television took her to Manchester, where she not only presented the show but was able to write, interview and formulate ideas for items within the show.
As Alison's career as an actress progressed further, television roles included Funny Man, Eastenders, The Bill, Casualty, Doctors and film appearances included The Memoirs of a Survivor, King David and Little Dorrit.
She joined The London Shakespeare Group and travelled extensively throughout the Middle East, Canada and Thailand.
The Archers wasn't the only job to bring Alison to Birmingham as she was cast to play the character Lisa Lancaster in the long running series Crossroads. With Central Television Studios and Pebble Mill being only a fifteen minute drive apart, she was able to continue to record episodes as Elizabeth whilst filming as Lisa. Birmingham continued to feature in Alison's career when she took on the role of Rebecca Harvey in the sci-fi series Jupiter Moon for British Sky Broadcasting.
Voiceover work has been continuous throughout and she was thrilled when asked to play Mrs Coulter by Philip Pullman for recordings of his books Northern Lights, The Subtle Knife and The Golden Compass. She has also recorded the letters of Countess O'Fingal in Rose Tremain's Music and Silence.
Alison has a long list of animation credits including Porroro, Renada, Raymond and Valerian and Laureline. You will hear her re-voice characters on numerous foreign films, on various computer games, on recorded announcements, English language CDs and speaking toys! Recent work has included the film Micro Men.
In 1995 Alison met an Irishman from County Kerry and fell madly in love. They have two sons and live in south-west London. They visit Ireland regularly as they adore it and it's the perfect antidote to an inner city life.
Archers highlights
My most memorable moments playing Elizabeth were not in front of a microphone but on stage, in an ice-cream van and on haystacks during the theatre production The Archers Pageant at the Watermill Theatre in Newbury. It was the perfect setting for Ambridge, the most wonderful of summers and script.
It was the perfect setting for Ambridge

Alison Dowling
The radio memories are many, thanks to the writing, from early antics with Nigel to tantrums with Phil and Jill, and the dramatic learning curves Elizabeth was able to develop through the story lines of pregnancy and abandonment by Cameron Fraser and the ongoing struggle of family relationships.
Other career highlights
Being in a recording studio with Ken Russell and The Who working on the album Tommy. I didn't realise aged 13 how monumental an experience that was but I do now.
Favourite
Actor - Richard Harris: compelling both vocally and visually
Book - Little Women: as a little girl it was the best read ever
Film - Midnight Express: direction, acting and score