The Shock of the Fall by Nathan Filer
Featured on Simon Mayo Drivetime, 7 May 2013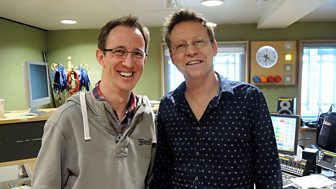 Simon's interview
Listen to Simon chat to author Nathan Filer about The Shock of the Fall
About the Book
The book is harrowing and heartrending and tells the story of two brothers who are separated, yet united, by a tragic accident.
About the Author
Nathan is a writer and mental health nurse. He has worked as a researcher in the academic unit of psychiatry at the University of Bristol, and on in-patient psychiatric wards.
His stand-up poetry has been a regular fixture at festivals and spoken-word events across the UK, and has been broadcast on BBC Three television and Radio 4, 4 Extra and 5 Live. He is also a BBC Best New Filmmaker and holds an MA in Creative Writing from Bath Spa University.