Nikki Alexander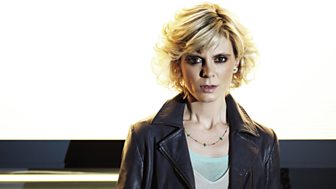 Characteristics
Inquisitive, idealistic, passionate, determined
About Nikki
Always curious and open-minded, the irrepressible Nikki can be impetuous, but when she's up against it she's capable of showing her mettle. Since her arrival, she's grown into a skilled and confident pathologist - a force to be reckoned with. She's also an expert in anthropology.
Nikki's Background
Brought up in South Africa, Nikki finished her education in England where she excelled, particularly in science. Her South African mother died when she was a teenager, and after her father passed away Nikki reached the turning point of being nobody's child. Nikki joined the team in a distinctly unorthodox manner; gate-crashing Leo's mortuary to use the facial reconstruction software and never left.
Emilia Fox
Emilia recently starred in BBC Two comedy thriller The Wrong Mans alongside James Corden and Dawn French and appeared in The Wipers Times, BBC Two, a factual drama written by Ian Hislop and Nick Newman. She appeared in psychological thriller Suspension of Disbelief directed by Mike Figgis and television crime series The Falcón based on Robert Wilson's detective novels.
Did you know?
National treasure Emilia Fox is a member of the talented Fox acting family; daughter to Edward, sister to Freddie, niece to James and cousin to Laurence. Emilia starred alongside her mother Joanna David in period drama classic Pride and Prejudice. On her journey with BBC One Who Do You Think You Are? she traced her family to another acting dynasty, uncovering a link to 19th Century actress Ellen Terry. Emilia studied English at Oxford University and is fluent in French and German.