Christa Larwood
Christa Larwood is a writer, editor, producer and presenter specialising in travel.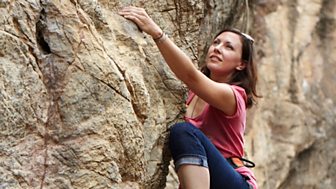 For the past 10 years, she has travelled the globe to find stories off the beaten track, whether going in search of Shangri La in the Himalayas, wading in thigh-deep monsoonal floodwater in India, or chasing the legend of Genghis Khan across the Mongolian plains.
In 2013, Christa helped commemorate the 40th anniversary of Lonely Planet with a trip through 21 countries from London to Sydney, making films about ultimate travel experiences, such as kayaking in Venice, kite-fighting in Jaipur, and playing Highland darts in Papua New Guinea.
Originally from Melbourne, Australia, Christa now lives in London – in the brief moments between arriving home and setting off again, that is.