Angela Probert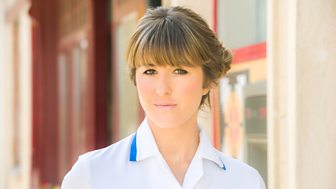 Mae Angela'n warchodol iawn o'i merch, Courtney ac fe aiff i ben draw'r byd drosti.
Ar hyn o bryd mae Angela yn byw gyda Courtney, ei chariad Eifion ac mae hi'n gweithio fel nyrs breifat.
She is very protective of her daughter, Courtney and prepared to go to ends of the earth for her.
She lives with Courtney and her partner, Eifion, and she works as a private nurse.