Stuart Bradley
Stuart Bradley (played by Matthew McNulty) is the 25 year old Assistant Manager at the Right Buy U supermarket in Meanwood, Leeds.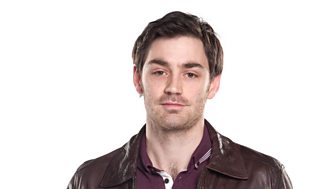 He's a hard working young family man and has worked at the store the longest. In fact it was Stuart and his colleague Denise that set up the lottery syndicate for the co-workers. Although he has a fiery nature, Stuart shows his softer side when he's with his materialistic girlfriend Amy, who often has him wrapped around her finger.
Stuart has recently had a hard time with his finances, meaning he's been forced to move back to live with his mother and younger brother Jamie, who also works at the store. This means he's had to move Amy into the house too, along with their young son Jack. The house is overcrowded and with Amy about to give birth to their second child; things get pretty heated in the small, council semi.