Hickish family from Bala
Landscaping business and holiday accommodation owners Toby and Stephanie Hickish and their family live and work in Bala.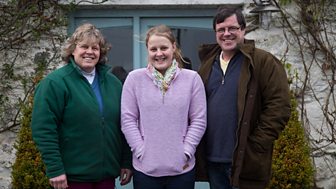 The Hickish family moved to the area from the Home Counties 17 years ago to run a catering company. According to the 2012 Welsh Assembly Government statistics, 620,000 of the Welsh population were born in England, and 630,000 Welsh-born have moved from Wales - a net loss of 10,000 people. A manic and all encompassing lifestyle for the family in the industry, will too many cooks end up spoiling the broth?