Jim Lloyd
A retired history professor from Stirling University, Jim is possessed of the assured confidence of those whose intelligence is rarely questioned.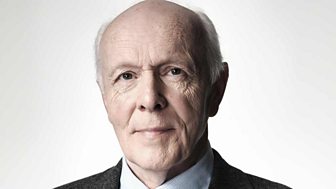 | Fact title | Fact data |
| --- | --- |
| Played by: | John Rowe |
| Status: | Widower |
| Occupation: | Retired university professor |
| Lives at: | Greenacres |
To some this may be interpreted as arrogance. His daughter-in-law Shula is continually exasperated. But his boyish charm and zest for life disarm many, and Jim quickly made friends in Ambridge.
His sense of adventure can often get him into scrapes, much to the delight of grandson Dan, and the chagrin of long-suffering son Alistair.
Carpe diem, old fellow, carpe diem...

Jim Lloyd
Likes - Magic tricks, good food, cricket and the finer things in life
Dislikes - Stupidity, organised religion
Highs - The purchase of his classic Riley
Lows - Has a childish tendency to make son Alistair feel that most things are his fault
John Rowe
John was born in Ross-on-Wye during the Battle of Britain and spent his first year on a farm. After the bombing had subsided, his family moved back to Birmingham and it was there that he grew up and went to school.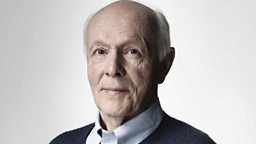 His first contact with The Archers came in the early 1950's through Kay Hudson, who was a teacher at his prep school. She played Letty Lawson-Hope and Mabel Larkin and was a firm favourite with her pupils.
After reading English at Oxford, John returned to Birmingham and taught for two years. He then trained at the Birmingham School of Speech and Drama in Edgbaston. While he was there he did his first radio plays for the BBC, first at the old studios in Broad Street and then at Pebble Mill.
Subsequently he acted in repertory theatre for some years before joining the Radio Drama Company at Broadcasting House.
He then spent three years with the Prospect Company at The Old Vic, which included touring Europe, the Middle and Far East and Australia. He played Horatio in Derek Jacobi's Hamlet, a production which went to Beijing and Shanghai. This was the first visit to China by a British classical company since the revolution in 1949.
Over the years John has worked extensively in radio, television and film. He has recorded many audio books, including, with Carole Boyd (Lynda Snell) the Tao Te Ching of Lao Tzu!
He does several recital programmes on literary, artistic and musical themes.
He lives in West London and is married to children's theatre director and writer Vicky Ireland. They have two children, Oliver and Annie, and there's also Billie the dog.
Other Career highlights
While still at drama school I appeared as a spear-carrier in the ballet Raymonda, choreographed by and starring Rudolph Nureyev. Margot Fonteyn partnered him. They were sensational.
The premiere of the film took place in the ruined city

John Rowe
In 2000 I played an army colonel in a Bollywood film called Lagaan, set in India in the 1890's. It was a gruelling but exhilarating experience filming in the desert in Kutch, a little known corner of Gujerat. Six months after shooting finished, the city of Bhuj where we had been based, was struck by a devastating earthquake. The premiere of the film took place in the ruined city. It went on to be nominated for best foreign film at the 2001 Oscars.
Archers highlights
At the village fete helping Joe Grundy into his black plastic wings when Joe was dressed up as the Angel of Ambridge.
Antony Gormley judged the competition for 'most original plinth performance'. Joe was mortified when he didn't win.
Jim, wearing a toga, gave a speech in Latin written by Marcus Porcius Cato on The Medicinal Uses of Cabbage.
John's thoughts on Jim Lloyd
Jim is a freethinker. He is self-opinionated and has a very low boredom threshold. He is also a bit of a performer whom one should not take over-seriously. I think of him as a mischievous alter ego.
Favourite
Actor - Paul Scofield. In every aspect of his craft he was exemplary; an inspiration to all who saw him.
Book - Anna Karenina by Tolstoy. It is a literary masterpiece and a great read.
Film - Amacord directed by Frederico Fellini. A year in the life of a fifteen year old boy in Rimini in the 1930's. Amacord means 'I remember' – the film is very much Fellini's own story. An affectionate portrait of his early life.