Noel Finch
Finch is a criminal with numerous previous convictions who now works for a local security firm.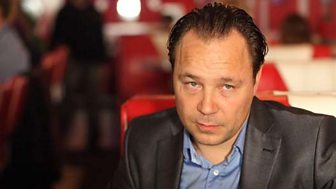 He is rude and aggressive to everyone other than his close associates. A particularly strong disdain is reserved for the police.
Stephen Graham
Stephen was born in Kirkby, Liverpool and is best known for his film roles in Snatch, This Is England, Public Enemies, Gangs of New York, Pirates of the Caribbean: On Stranger Tides, Tinker Tailor Soldier Spy, and for playing Al Capone in the HBO series Boardwalk Empire. He has also appeared in television series Accused, Occupation, Band of Brothers, The Passion and This Is England '86.