Lars Tharp
Lars Tharp is a ceramics historian.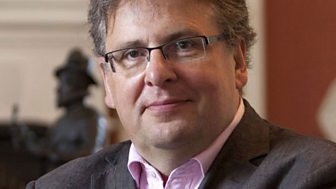 | Fact title | Fact data |
| --- | --- |
| Joined the Roadshow: | 1986 |
| Memorable find: | Porcelain bowls destroyed at Hiroshima |
Lars lectures internationally on the meeting of Asia and Europe through the 500 years of the China trade and on the social dramas of 18th century England, as depicted in the images of William Hogarth.
He was born in Copenhagen and educated in England, reading archaeology at Cambridge University. After a 16-year stint at Sotheby's Fine Art Auctioneers, he set up his present business as arts consultant to individuals, collectors, museums and other organizations. Through his passion for the life and times of William Hogarth, he became Director and Ambassador of London's Foundling Museum, London's first home for abandoned children. Lars sits on the court of the Worshipful Company of Weavers – England's oldest-recorded guild – and is a Fellow of the Society of Antiquaries.
Lars has been with the Antiques Roadshow team for over 25 years, but there is one item that will always stay in his memory. When a lady in Torquay presented Lars with three porcelain bowls all fused together, he assumed it was just a mistake from the kiln and they were valueless. What emerged however was that the lady's husband had retrieved the bowls from the ashes of Hiroshima shortly after the bomb. With that revelation, Lars soon realised that the bowls were priceless.
As well as being a self-proclaimed William Hogarth 'nut', Lars enjoys spending his time travelling and playing the cello.