The Crash: Examining the human cost
Executive Producer Dominic Barlow tells us about the extensive interviews and research done to find the right case to base the story on.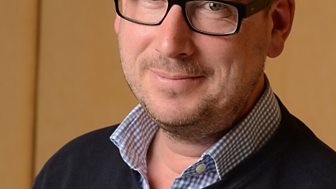 The Crash is a film about how people deal with, and how lives are changed by, a devastating car crash, in an era where your first car has almost become a rite of passage for young men and women. It's a drama with a mission to inform. Using drama this way can be a powerful tool but we found creating such a sensitive production for TV is not an easy task.
It's a drama with a mission to inform

Dominic
When the BBC commissioned our independent company, DSP, to make a drama about the human impact of car accidents on young people, our research team set about finding real life events on which to base the story.
Sadly, such events are prolific. Consider these statistics: 'KSI (killed or seriously injured) casualties in reported accidents involving young car drivers (17-24) accounted for 20 per cent of all KSI casualties in 2011 (4,894).' (from The Department of Transport Reported Road Casualties in Great Britain: 2011 Annual Report pages 21-22) - That's one KSI every two hours of every day of the year!
Despite this, finding the right case was not as easy as it sounds. There are many prejudices; boy racers, alcohol, drugs, peer pressure, youthful aggression. These are all factors but when you strip all this away, the main cause of these appears to be inexperience.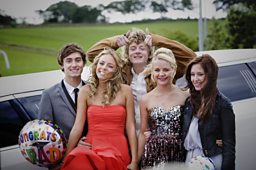 So the challenge for us was to find incidents that were not predicated by doughnutting around car parks or drinking binges, so that we could examine the human cost through the eyes of the participants, without viewers thinking they were simply reckless. The real-life incidents that were finally chosen were deeply moving stories.
Lucy King, the Factual Producer, had the almost impossible task of interviewing many families who had lost their children and persuading them to let us use their stories in a television drama. Neither Terry Cafolla, the writer, nor myself actually met the families, as a full blown inquisition would have simply been too much. Instead, Lucy taped her interviews with the families and Terry worked from the recordings. Terry had experience of writing fact based drama with shows like Holy Cross.
From the interviews he managed to capture the everyday lives of ordinary young people. Through a series of time jumps in the drama, he compares and contrasts life before and after, witnessing the real human cost.
The joy, the horror and the trauma feel all too real

Dominic
Working with the Producer, Nick Pitt and Director, Sarah Walker, and a fabulous cast headed up by Sacha Parkinson (Kate) and Lily Loveless (Ashley), I wanted to create a film that felt observational in style, making it feel as real and engaging as possible for the BBC3 audience. Most importantly of all I didn't want it to be judgmental. The aim is for the viewer to form their own opinion. The result is a harrowing story with characters that feel familiar, and with a contemporary soundtrack and style, the joy, the horror and the trauma feel all too real.
For me the heroes of this film are the families who allowed us to use their stories. For these families the effects of a single moment in time will last forever. Makes you think doesn't it?