Fiona Walker - BBC Radio Scotland Investigates
Fiona Walker takes time out to answer questions about the BBC Radio Scotland Investigation - Sex, Death and The Internet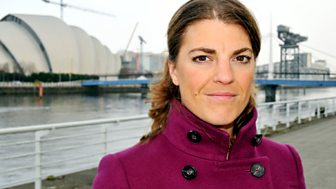 Why did you choose to investigate who is watching Scotland's children when they go online?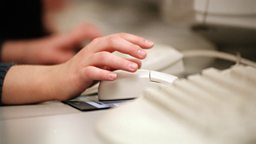 In a previous investigation, I discovered content online which made my jaw drop. It also made me question even more what I see on the internet. Who are we really communicating with? And for parents, that's even scarier. Parents want their children to discover the wonders of the web but not put themselves at risk. When Daniel Perry, who was 17, took his own life after being sexually blackmailed online it angered me that someone could trick and abuse someone so young. When we spoke to someone from a website which said they'd had around 1500 reports of online sexual blackmail, I felt committed to making a programme about the issue.
Do Scottish children have any more problems going online than children from other countries?
It doesn't matter where you are in the world: if you have internet access, you can be targtetted. But I saw a map charting the work of one group of blackmailers and there were hotspots of chat activity with children in Scotland. All these children were sexually blackmailed. Children across the UK were particularly at risk in comparison to the rest of the world. The Child Exploitation and Online Protection Centre (CEOP) says this is because children in Britain are seen as more liberal than other parts of the world. And of course the blackmailers may speak English so the UK is an obvious place to start.
What form did your Investigations take?
We started by trying to get a better feel for online culture. I spoke to as many teenagers as I could and enlisted one of them to give me a virtual tour. We spoke to internet safety experts, a scam baiter and a private investigator. We put in a Freedom of Information request (which wasn't fruitful). Charities talked me through their work, I visited a school in Perth with their specialist e-safety advisor, and then we went behind the scenes at CEOP (The Child Exploitation and Online Protection Centre) in London.
Were you surprised by the results?
Absolutely. I'd hoped the blackmailing that led to Daniel Perry's death would be something that's highly unusual. Instead, the scale of what's going on made me speechless. And the acceptance of young people that this is just what the internet is saddened me. When teenagers are so blasé about explicit images, it made me really care about what impact the dark side of the web is having on our children.
What would you like to investigate next?
I'd like to track down these blackmailers. Some are paedophiles and some are scammers. Frankly, if we can continue to raise awareness of the issue, I'm in. Perhaps it'll mean a child realises it's ok to seek help, before it's too late.
Current affairs series examining the issues affecting the lives of people around Scotland