About 1Xtra Live 2012
A bit more about 1Xtra Live 2012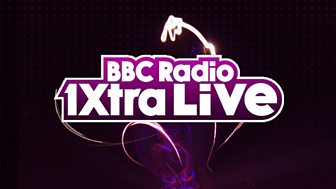 1Xtra Live is back and is better than ever! We're hitting the road again and taking the show on tour to four different venues in four different UK cities…Starting with London, Brixton on the 12th November, before swiftly moving on to Manchester on the 13th, then our travels take us to Liverpool on the 14th, before the final night brings us to Birmingham on the 15th November!
The History
1Xtra Live started in 2008 with a fantastic event in Coventry with Jay Sean, Akon and a little known artist called Kelly Rowland!
The following year, we travelled up north to Sheffield with Dizzee Rascal and JLS - before 2010's massive extravaganza at Wembley Arena with Tinie Tempah, Taio Cruz and loads more.
Then in 2011 things cranked up to a new level when we took the show out on the road visiting 4 UK cities with a line-up that boasted Jessie J, Miss Dynamite, Wretch 32, Nero, and Labrinth to name a few.
About 1Xtra
For those of you that don't know, BBC Radio 1Xtra is a digital radio station dedicated to playing the best in contemporary hip hop and RnB, with a strong emphasis on live music and supporting new UK artists. From hip hop to RnB, incorporating drum & bass, UKG and dancehall, 1Xtra blends the best music with entertainment, documentaries and news.
Launched in 2002, 1Xtra boasts a range of world class music DJ's including Trevor Nelson, Charlie Sloth, Mistajam and Semtex. BBC Radio 1xtra is available on DAB Digital Radio, TV, mobile, online and the new BBC iPlayer Radio App.