Mrs Thackeray
Clarice Thackeray is a widow.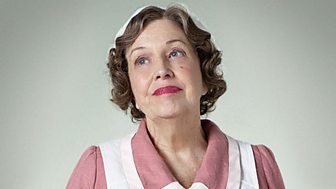 Passionate about her work, she expects the highest standards of herself and others. She follows the working of high society through the pages of the Tatler, and even cuts out pictures of the family upstairs. Nosey, judgemental and a monumental snob, she is also lonely, loving and afraid of getting old.
Mrs Thackeray has dedicated her years to life in service. But when an incident below stairs makes her question her position, Mrs Thackeray begins to wonder if there's life outside of 165 Eaton Place and how she can, if at all, fit in.