Eileen Donachie
Self-assured and forthright, Shieldinch councillor Eileen likens herself to fine wine – she gets better with age.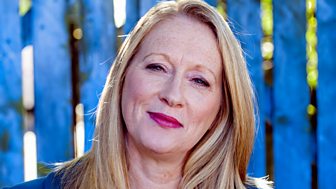 Clever and witty, there's a sharp edge to Eileen's tongue and she's never backward about coming forward with her opinions. Eileen's problem isn't what she's saying, it's how she says it.
Affairs of the heart are another of her weaknesses. Failed marriages to Raymond Henderson and Tommy Donachie, affairs with Lewis Cope and Archie Buchanan are amongst her varied conquests.
But Eileen's most troublesome relationship was with her sister Gina. The sisters are poles apart in personality, regularly niggling and squabbling. But despite their differences, Eileen was saddened when Gina left.
Eileen was offered a second chance at motherhood in her 40s after falling pregnant with Stuart following a drunken night with Raymond. Eileen mistook pregnancy symptoms for the menopause – proof that this control freak isn't as controlled as she'd like everyone to believe.
Raymond's death rocked Eileen to the core. Convinced it was no accident, Eileen believes Raymond paid the ultimate price for uncovering corruption in the regeneration project. Determined to prove Raymond was murdered, Eileen has her sights firmly set on prime suspect, Councillor Frank Paton.
Exposing a murderer is a dangerous game to play, as Eileen's about to discover.
Deirdre Davis
Deirdre plays Eileen Donachie in River City.
Joined River City – 2002 (from episode one!)
Star Sign - seriously?!
Loves - laughing
Loathes - "what's for ye, will no' go by ye!"
TV Treat - the Sopranos & anything by Agatha Christie