Noriko Ogawa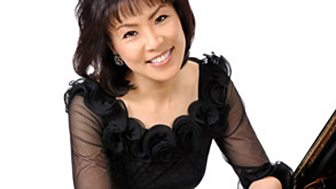 Noriko Ogawa has achieved considerable renown throughout the world since her success at the Leeds International Piano Competition. Noriko appears with all the major European, Japanese and US orchestras, including recent and forthcoming performances with the Tchaikovsky Symphony Orchestra of Moscow Radio, Czech National Symphony Orchestra, BBC Philharmonic Orchestra and the Nagoya Philharmonic Orchestra. She made her BBC Proms debut in 2013 with the BBC Concert Orchestra. Noriko is also renowned as a recitalist and chamber musician, having collaborated with many other established instrumentalists.
In addition to recording and performing, Noriko is a sought-after presenter and has recently appeared on BBC Worldwide as an advocate for Takemitsu and in programmes for NHK and Nippon Television. As an adjudicator, she regularly judges BBC Young Musician, Munich International Piano Competition, Honens International Piano Competition and the Scottish International Piano Competition.
Noriko has been recognised for her outstanding contribution to the cultural profile of Japan and was awarded the Art Prize by the Ministry of Education in 1999 and the Okura Prize. Passionate about charity work, Noriko has raised money for the British Red Cross Japan Tsunami Fund and founded Jamie's Concerts, a series for autistic children and parents.