Rickie Haywood-Williams
Rickie has been co-hosting the Kiss 100 Breakfast Show with Melvin since 2007.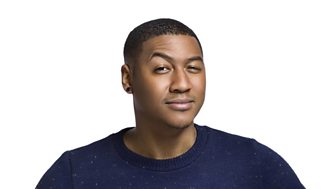 Their on-air chemistry has been a hit with the Kiss 100 audience. He was the face of MTV News and has presented from various red carpets, including the MTV awards and some of London's biggest film premieres.
Together with Melvin, he has co-hosted other MTV shows such as MTV Digs and Music Junkie. They also hosted a week long special on Big Brother's Big Mouth for Channel 4.
Rickie has filmed several BBC Three documentaries including My Weapon is a Dog and Cannabis: Britain's Secret Farms. His heroes are Oprah Winfrey and his Mum.