Belgium
Representing Belgium is Axel Hirsoux with Mother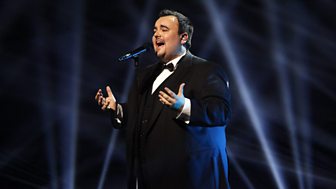 Taking part in the Eurovision Song Contest is a dream come true for Axel. Born in 1982, he grew up in the rural town of Courcelles, near Charleroi. As a child he studied music theory and played the trumpet.
It's amazing. It's a big, big dream for me

Axel Hirsoux
Aged 23 he registered for TV show Star Academy in France where he just missed out on being selected. In 2013 he made his debut in the Walloon version of The Voice, saying goodbye after the battle rounds. This year his love for the Eurovision Song Contest encouraged him to enrol in the Flemish national selection show, Eurosong 2014.
The song Mother is described as a powerful classic ballad, and has personal meaning to Axel, dedicated to all the mothers of the world, and by extension, to all women. It is perhaps not a number you would expect to hear at the Eurovision Song Contest, but according to Axel the universal message of Mother is very suited to the festival.