Benny 'Deadhead' Silver
Benny Silver is more commonly known within the unit as Benny Deadhead, due to his somewhat laid back approach to life and a rumoured belief in the medicinal qualities of certain herbal extracts.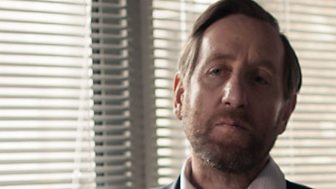 A lifelong dedication to computer games has made Benny more comfortable with a console than a conversation, which makes him a bit of a recluse. But he is an exemplary hacker and what he doesn't know about computers and technology just isn't worth knowing. Benny's reputation and the hours he is contracted by the SSU have sharply risen recently, as technology becomes an increasingly important factor in crime solving. Rarely a case goes by when Luther doesn't need Benny's infinite knowledge of trivia and his high tech nerdy expertise.
Michael Smiley
Michael Smiley is well known to Spaced fans as cult hero Tyres, the cycle-courier-come-raver. His recent work includes the BBC drama Ripper Street, Charlie Brooker's Black Mirror and as Detective Reynolds in Utopia.
His numerous film credits include Kill List for which he won Best Supporting Actor at the Independent Film Awards, he stars in Ben Wheatley's A Field in England which is released on July 5th.
He will next be seen in the BBC comedy Father Figure alongside Jason Byrne and Dermot Crowley and in a new series Our Men for Big Talk.