Jack Woolley
Jack died on 2 January 2014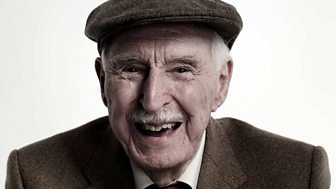 | Fact title | Fact data |
| --- | --- |
| Played by: | Arnold Peters |
| Born: | 19 July 1919 |
| Status: | |
| Occupation: | Retired businessman |
| Lives at: | The Laurels Nursing Home |
Once a pillar of the Borchester community, Jack succumbed to the cruel condition of dementia. One by one he sold Grey Gables, the Borchester Echo and Jaxx Caff as his illness progressed.
His third and most stable wife Peggy became his carer, guiding his ever more elusive thoughts back to a place where he can feel comfortable. But even she eventually had to accept that Jack needed residential care.
Who are you? I don't know you.

Jack Woolley
Likes - Porridge, a nice cup of tea
Dislikes - Change of any sort
Highs - The unveiling of the Jack Woolley pavilion at the cricket ground
Lows - His continuing slow but inevitable decline
Arnold Peters
Arnold Peters, who played Jack Woolley, died in May 2013.
Archers editor Vanessa Whitburn said: 'Arnold was immensely successful as Jack Woolley. With enormous skill he took the character from sharp, sometimes ruthless, businessman, mellowing through the years into retirement and eventual dependence on wife Peggy, as Alzheimers set in. Only the best actors can fine tune those character arcs over many years and Arnold was the best.'
June Spencer (who plays Peggy) shared some recollections of this gentle man:
'Arnold and I worked together many times, long before The Archers started. I have really happy memories of the Children's Hour pantomimes we were both in together. They were great fun to do. Arnold was very versatile. I remember in one he played the villain and the hero!
'He did a lot of work producing shows for local amateur dramatic societies. He was a country dance caller, and a drummer in a band. He was very active, all the time, whether it was for charity or professionally.
'He loved acting. It was his life. I picture him in the latter days in the green room, with his stick and his cap, always very genial.
'As an actor he was the complete pro. He was very conscientious. He always turned in a good performance, no matter what we were doing.'
June also remembered recording Arnold's last appearance in The Archers.
'We went to see him in his retirement home. He could still turn in a good performance. He read it perfectly. We worked together just as we'd always done, up to the last.'