Finland
Representing Finland is Pernilla with 'När Jag Blundar'.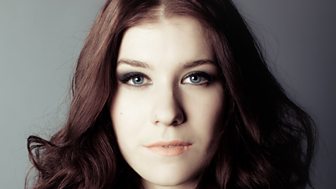 My song expresses gratitude for motherly love and understanding

Pernilla
När Jag Blundar was written by Pernilla's brother Jonas Karlsson, who is an acclaimed producer in Finland. "This is a family project and I like it that way" says Pernilla. Her mother is a huge fan of the Eurovision Song Contest and is overjoyed that Finland's entry was written and performed by her children.