Kevin Tyler
Kevin is ambitious and driven to suceed, but life has bruised him.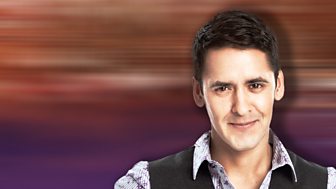 He likes to think he is a slick player, but doesn't quite pull it off. Kevin has a conscience.
He was raised by his mother singlehandedly; his Asian father having abandoned them when Kevin was very young. As a result, he has never considered himself 'Asian' in any sense. Kevin will eventually have to address this part of his background.
He was very scarred when his girlfriend Lauren was murdered and he was chief suspect. And then his best friend and sometime lover Freya died saving him in a fire. Deep down, Kevin wonders if he was worth it.
Simon Rivers
Before joining the Doctors team, Simon has been in The Jury, Casualty, Trial and Retribution, and Crash