John Sandon
As the son of Henry Sandon, John was surrounded by ceramics from an early age.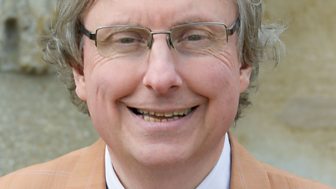 | Fact title | Fact data |
| --- | --- |
| Joined the Roadshow: | 1985 |
| Memorable find: | Slipware tyg |
John joined Phillips Fine Art Auctioneers in 1975 as a junior specialist in the European Ceramics department. Phillips and Bonhams auction houses merged in 2001 and after 36 years in the business, John now directs the International ceramics and glass departments at Bonhams, travelling extensively to view collections worldwide. John is at the heart of the latest research into the history of antique porcelain.
He is the author of thirteen books on porcelain, including his latest Shire guides to Collecting Worcester Porcelain, British Porcelain and Meissen, and his Dictionary of Worcester Porcelain, which has become the standard reference work on the subject. He also writes for many magazines.
John grew up in the city of Worcester and inherited a love of ceramics from his father, Henry. He is a keen collector himself with a particular interest in Roman antiquities. He also enjoys painting and decorating porcelain.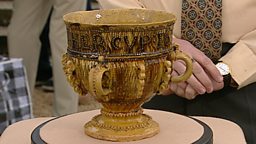 John had a chance to get one up on Henry when a slipware drinking vessel was brought along to the Roadshow at Witley Court in 2004. The owner, remembering seeing Henry some years earlier with Ozzie the Owl, had bought this tyg for £500 but thought it could be a fake. In fact it turned out to be genuine and worth £50,000 – John described it as "better than Ozzie".