Wood warbler
The wood warbler nest is on the woodland floor (mixed deciduous and a few conifers), in a hollow under some collapsed bluebells.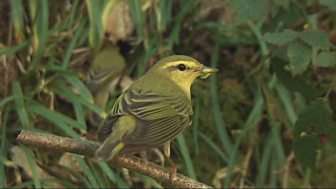 While many ground nesting birds will build a nest in a tussock, for example, and get some protection, a wood warbler can nest anywhere.
The nestlings are nestled down in a little grassy cup under a dome of grass.