Alan Smith
Alan is a Scot by birth and his family moved to the Lake District when he was just two years old, so he considers himself to be a Cumbrian by adoption.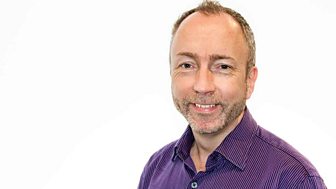 After a career working in business management, Alan took the plunge into broadcasting in 1989. His first job on air was reading BBC Radio Cumbria's famous Lamb Bank, which pairs orphaned lambs with ewes. He moved on to present a live daily phone-in together with specialist music shows before coming to Broadcasting House, London, in 2002 where he is an announcer on BBC Radio4.
"Working in local and regional stations taught me how intimate a medium radio can be" he says. "The fact that millions of people might hear you is not something you think about - when the red light goes on, it's just you and the listener".