Richard 'Dickie' Burnell
An Eton and Oxford educated "Blue" from a family of rowing royalty, six-foot four Dickie couldn't be more different to Bert.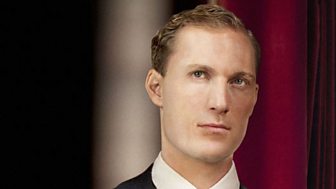 Failing to make the British team with his partner Dick Winstone, Dickie feels a sportsmanlike guilt when he's offered a seat in the double sculls with Bert Bushnell. This guilt is only compounded by reminders from his father, Don Burnell, that sculling is a gentleman's sport. Battling hostility from Bert, Dickie valiantly takes every dig about his class in his stride. Accepting that pulling together is the only way they can win, Dickie learns that it's going to take more than brute strength to secure an Olympic gold.
Sam Hoare
Sam has appeared in television productions Doctors, Borgen and Party Animals, and made film appearances in The Golden Compass and Captain America: The First Avenger.