Malorie Blackman
Malorie had her fingers crossed that we'd ask her back... well, of course we did!!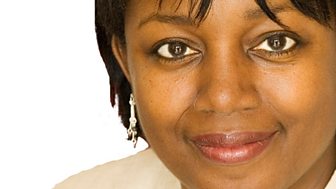 Watch Malorie's Writing Tips
Get tips on writing your 500 Words stories from judge Malorie Blackman.
About Malorie
A prolific storyteller, Malorie has notched up an incredible 70 titles including the best-selling Noughts & Crosses series. She's picked up numerous prizes, including the Red House Children's Book Award, Fantastic Fiction Award, Eleanor Farjeon Award and, in 2008, she received an OBE for her services to children's literature in 2008. Described by The Times as "a bit of a national treasure", we were delighted – but not surprised - when Malorie was appointed Children's Laureate in June 2013.
Word Up!
Malorie's favourite word is Love: "I love the way the word sounds in my mouth and looks on the page and the pictures it paints in my mind. It's why we're here on this Earth and it's the point and purpose of life. What a great word! Love."