Nicola McLean
Appeared on Episode 2 - Wednesday April 4th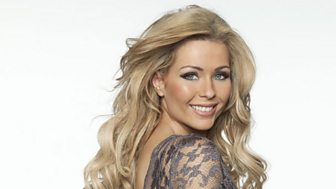 Nicola is a proud mum, wife, glamour model and general showbiz lady about town. Plus, we hear, she's got a bun in the oven. Just in time for Easter…
Nicola started out as an Army cadet before moving into modelling for The Sun, The Daily Star, and several popular lads mags. Her blossoming TV career then saw her take on the jungle in I'm a Celeb and the housemates in Big Brother, where she proved herself to be no shrinking violet.
As well as striking a good pose, Nicola is also a forthright campaigner, putting her assets to good use when promoting PETA's stance on animal rights.
Nicola's definitely got plenty of strong opinions... here's hoping she'll get 'em out for Free Speech.