Cherry Healey
Appeared on Episode 3 - Wednesday 16 May 2012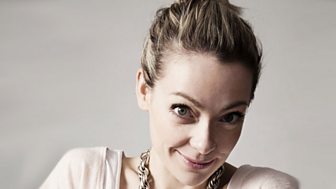 The star of many a quirky documentary, Cherry is known for asking questions and getting answers on subjects people might otherwise ignore.
Having risen through the ranks of TV behind the camera, she moved in front of the camera for Cherry Goes Drinking, which was a frank look at people's attitude towards alcohol. Other programmes have covered dating, parenting, and oral sex.
She also a qualified hip-hop and breakdance instructor, and once formed a company to teach dance to under privileged children.
Let's see what shapes she throws on Free Speech.