Jill Archer
Jill is the matriarch and for many the lynchpin of life in Ambridge.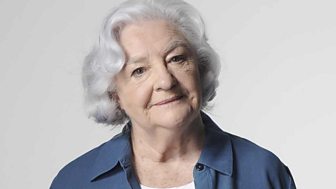 | Fact title | Fact data |
| --- | --- |
| Played by: | Patricia Greene |
| Born: | 3 October 1930 |
| Status: | Widow |
| Occupation: | Retired farmer's wife |
| Lives at: | Brookfield Farm |
Making it her mission to fulfill the role of farmer's wife to perfection, she has more than exceeded her duties. Ruth finds her invaluable, as do many village activities.
Her civil exterior conceals a steely core and it does not do to cross her. She has a strong moral code and if hunting's your fancy, watch out. A great person to have on-side in an argument, Jill is not to be dismissed lightly.
I'll be with you as soon as I've seen to the bees, dear.

Jill Archer
Likes - Baking, gardening, needlework, getting her teeth into a cause
Dislikes - Fuss, pretension, loose morals
Highs - The birth of her first grandchild Pip
Lows - The death of her husband Phil
Key relationships
Christine Barford (Sister-in-law)
Alan Franks (Friend)
Oliver Sterling (Foe) - He got on the wrong side of her during the hunting debate
Lynda Snell (Occasional foe) - Their strong opinions can sometimes collide
Patricia Greene
'Paddy' was born in Derby in 1931 when the industrial Midlands were in a slump. She has therefore always been aware of debt.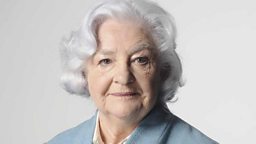 After grammar school she worked as a ward orderly in a children's hospital and in a sheet metal firm, while fighting her desire to become an actress. In 1951 she started on a three year course at the Central School in London. This was followed by the usual stints in all kinds of rep (twice nightly and continental classical tours), various TV and a film.
After beginning in The Archers she did many radio plays and worked for several months on Crossroads. She had time out to work on Arnold Wesker's film The Kitchen, and did stints at Birmingham and Coventry Rep. There have also been some tours of Archers plays.
She was delighted to work in twelve episodes of Call My Bluff and two performances of Doctors.
Nowadays she works mainly in The Archers. She is still stagestruck and her favourite pastime is going to the National Theatre.
Favourite
Actor - Britain is awash with huge talent. It would be impossible to choose one.
Book - The same is true of books!
Film - When I was a child I fell in love with Olivier's Henry V. Today I go to 'classical' films at an independent cinema. Recently, I marvelled at Serafine.