Iftikar Shah
"Nifty Ifty" - men want to play cricket like him, women just like him.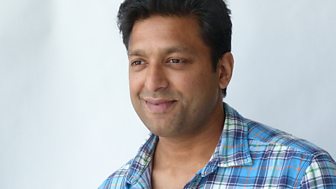 | Fact title | Fact data |
| --- | --- |
| Played by: | Pal Aron |
| Status: | Single |
| Occupation: | Maths teacher |
Recruited by Alistair Lloyd in 2010 to run youth coaching for both girls and boys, Ifty was soon improving the performance of the adult team as well. A surprising number of women suddenly developed an interest in observing this smooth good-looker in action.
When The Bull ran a comedy night, he and Kirsty Miller were among the few who enjoyed the act. They went out for a while but it didn't last.
Through tutoring Freddie Pargetter, Ifty then started to get close to Elizabeth. But although she was keen, she soon realised that she was not ready for a relationship.
Follow the ball all the way to the bat, Jamie.

Iftikar Shah
Likes - Cricket (he's passionate about it)
Dislikes - Too much commitment
Pal Aron
Pal was born and raised in Birmingham. He attended Prince Albert Primary School in Aston, Holte Comprehensive School in Lozells and then St Phillips 6th Form College in Edgbaston.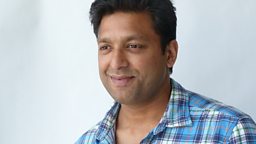 After college, Pal was offered the chance to work with 'The Birmingham Rep Youth Workshop'. There he devised & directed plays for the youth theatre, many of whom were older than him! He was also given the opportunity to be assistant director on 'Our Day Out' for the main house, which earned him an Equity card and the responsibility of looking after the show when the director left.
However, his interest was in acting.
He left the Rep to join 'Theatre of the Unemployed', a theatre company based in Moseley under the leadership of Chris Rozanski. There he was thrown into all aspects of theatre - set building, lighting, sound, devising street theatre, directing, costume and acting. He stayed for 3 years and was advised by Chris to audition for drama school.
He graduated from The Bristol Old Vic Theatre School in 1993.
In 1995 he returned to The Birmingham Rep as an actor. The Artistic Director, Bill Alexander, directed Pal in 'Macbeth', 'The Way of The World', 'The Alchemist' (which transferred to The National Theatre) 'The Merchant of Venice', 'Twelfth Night' and 'Hamlet'.
Pal was directed by Bill again at the RSC in 'King Lear', where he also appeared in 'Macbeth' and the world premiere of 'Midwinter'.
Other theatre includes: 'A Midsummer Nights Dream' at Manchester Contact, 'The Taming of the Shrew' & 'Jungle Book' at Southampton Nuffield, 'Macbeth' at The Orange Tree Richmond, 'Juliet and her Romeo' at Bristol Old Vic.
Pal is probably best known for his work on television which includes playing regular characters in 'Casualty', 'The Bill', 'Coronation Street', and new series such as 'The Royal Today', 'The Cup', 'Walk on the Wildside' and 'Stella'.
Pal's film work includes 'Brothers in Trouble', 'Dog eat Dog' and the forthcoming 'Twenty8K'.
He has narrated various documentary series for the Discovery channel and Sky and he has also been an announcer for TCM, the movie channel.
His work for Radio includes various appearances on 'Silver Street' for BBC Asian Network and numerous plays for Radio 4.
The person Pal most admires is his mum - for her strength, courage, understanding and capacity for love.
Pal has a five year old son who enjoyed his visit to the Archers studio and wants to revisit the BBC shop!
He loves the taste of cheap instant coffee.
Archers highlights
Recording my first episode. Because I was aware that it's an iconic show and that I better not be rubbish! I like pressure at work.
Pal on Ifty
I like playing Ifty because he has passion, he's a straight talker and can manage to be both without being rude to people.
Favourite
Actor - I have to go with Marlon Brando. He was the first and the best. Every movie actor that followed imitated him a bit.
Book - 'Down and Out in Paris and London' by George Orwell. It was the first book that took me on an absolutely emotional journey.
Film - The Godfather
I'd still like to
...take my family around the world.