Dr. Des O'Reilly
Dr. Des O'Reilly is a graduate of Queen's University, University of London and University of Denver, Colorado.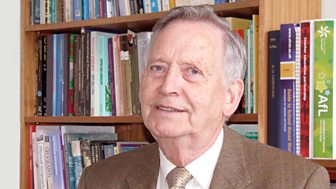 Much of the 'hidden' landscape of Ireland can be revealed from the study of the placenames by which each province, county, townland and local areas are identified.

Dr. Des O'Reilly
Des has taught geography and history from primary schools to colleges and is currently a lecturer in LifeLong Learning Courses in the Irish language and Ulster Placenames at Stranmillis University College, Belfast. He has conducted many field courses which help to reveal much about the physical and human landscapes that otherwise would remain 'hidden' and unnoticed. The immense wealth of information generated by the study of such placenames has sustained Dr. O'Reilly's interest in this specialism. Des will join our guest panel discussion at The Great British Story event in County Down, Northern Ireland.