Sarah Montague
Sarah Montague attended Bristol University and began a career in finance as a stockbroker. In 1991 she became a reporter/presenter with Channel Television in Guernsey and Jersey.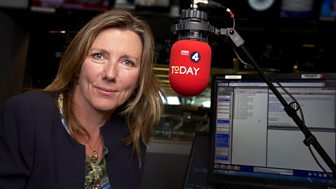 She joined Reuters in 1994 to work on a daily business programme and joined Sky News in January 1996 as a business presenter.
Sarah began her BBC career as a presenter in 1997 on News 24 and has presented Newsnight, Breakfast with Frost, evening news bulletins on BBC One and BBC World's Hardtalk, as well as being a key presenter on BBC News 24.
She's married and has three daughters.