Doug Allan
Doug is an award-winning photographer and wildlife cameraman.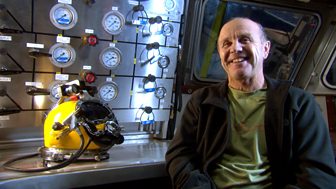 Recipient of the Fuchs Medal and the Polar Medal (twice), no other cameramen is as experienced filming in polar regions – whether on the ice or diving under it.
Doug is a biologist who spent ten years with the British Antarctic Survey before becoming a natural history cameraman and presenter. He has won countless awards for his photography, on programmes including The Blue Planet, Planet Earth, Life, Human Planet and Frozen Planet.